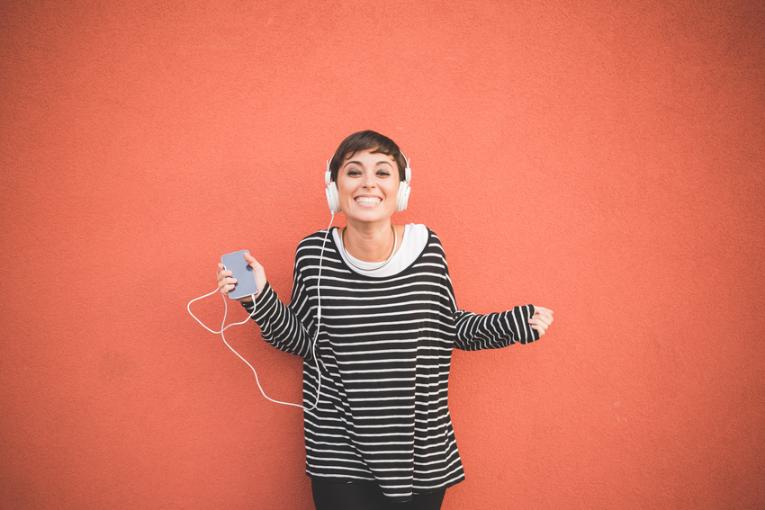 Wir stellen euch sieben Podcasts vor, die sich allesamt den Themen New Work und Personalmarketing widmen:

Unsere sieben Top Human Resources Podcasts

1. Future of Work
"Future of Work" ist ein Podcast der Bertelsmann-Stiftung. Alle zwei Wochen erscheint eine neue Folge in deutsch und englisch im Wechsel. Warum? Weil die Macher des Podcasts über den deutschen Tellerrand blicken wollen, was die Zukunft der Arbeit betrifft. Und so war der erste Gast direkt aus den USA – und zwar Cal Newport, Professor für Computerwissenschaften an der Georgetown University in Washington und Autor des Sachbuch-Bestsellers "Deep Work".
Einmal hier klicken, um mehr über Future of Work zu erfahren: https://www.zukunftderarbeit.de/2018/05/02/2399/

2. Arbeitsphilosophen
Der Podcast Arbeitsphilosophen kann bereits mit Staffel zwei aufwarten. Wie wollen wir leben? Wie werden wir in Zukunft arbeiten? Das sind die beiden Fragen, die Moderator und Stand-up-Comedian Frank Eilers umtreiben. Hier und in seinem zweiten Podcast "Bright New Future" befragt er dafür Wissenschaftler, Geschäftsführer, Personalfachleute, Führungskräfte, Selbstständige und Angestellte zu ihrer Vision von Arbeit.
Zum Podcast Arbeitsphilosophen: https://www.einfach-eilers.com/arbeitsphilosophen/
3. Wollmilchsau: Der ultimative Wochenschau Podcast
Was diesen Podcast von anderen HR-Podcasts unterscheidet, ist, dass er brandaktuelle Themen des HR-Marketings und Digital Employer Branding aus der vergangenen Woche vorstellt und die Hintergründe erklärt. Und das Ganze kurz und bündig in meist sechs bis acht Minuten. Wer über die Themen diskutieren möchte, kann das im Anschluss auf der gleichnamigen Facebook-Seite tun. Übrigens: Wollmilchsau hat auch einen gut gefütterten Blog rund um Human Resources und Employer Branding.
Mehr über den Podcast von Wollmilchsau erfahren Sie hier: https://wollmilchsau.de/employer-branding/wochenschau-24/
4. XING Talk – Arbeit. Zukunft. Digital.
Ein Gast, zwei Moderatoren – und Themen von New Work über Burnout bis hin zum Grundeinkommen. XING Talk ist der erste Podcast des beruflichen Netzwerkes XING. Experten erzählen im persönlichen Gespräch, wie sie leben und arbeiten und teilen ihre Ansichten und Erfahrungen. Der Fokus der Podcast-Reihe liegt vor allem auf den Bereichen modernes Arbeiten, Digitalisierung und Innovation. Hier geht's zu den Folgen: https://www.xing.com/news/pages/xing-talk-790
5. TED Talks Business Podcasts
Wer die beliebten TED Talks kennt und schätzt, sollte auch die Podcasts nicht verpassen. Hier sprechen Unternehmer und Business-Experten aus der ganzen Welt und teilen ihre außergewöhnlichen und inspirierenden Geschichten. Täglich von Montag bis Freitag erscheinen neue Folgen. Das Besondere an den TED Talks: Jeder Vortragende hat dabei maximal 18 Minuten Zeit, seine Idee persönlich und ansprechend zu präsentieren.
Alle TED Talk-Folgen auf einen Blick: http://www.podcasts.com/tedtalks_business
6. On the Way to New Work
Ursprünglich war der Podcast von Michael Trautmann und Christoph Magnussen aus Hamburger als Recherchetool für ihr Buch gedacht. Da die Reaktionen der Hörer aber durchweg positiv ware, möchte die beiden Unternehmer darauf nicht mehr verzichten. Jeden Montagmorgen stellen die beiden eine neue Folge online. Begeistert von den Möglichkeiten neuer Tools und Metoden, um Arbeit zu verändern, sind die Hamburger aber vor allem der wir Meinung, dass die Frage nach dem Sinn von und die Erfüllung durch Arbeit nie wichtiger war als heute.
Reinhören? Dann hier entlang bitte: https://www.onthewaytonewwork.com/podcast/
7. personalmarketing2null on air
personalmarketing2null on air ist der Podcast zum gleichnamigen und mehrfach ausgezeichneten Recruiting-Blog personalmarketing2null.de. Bei diesem Podcast kommen zur Abwechslung nicht Unternehmer, Buchautoren, Gründer von Start-ups usw. zu Wort, sondern Personaler selbst. Der Personalmarketing-Experte Henner Knabenreich trifft sich mit seinen Gästen zum Biertrinken oder auf Kaffee und Kuchen, und entlockt ihnen so in lockerer Atmosphäre spannende Geschichten.
Alle 16 Folgen gibt's hier: https://www.podcast.de/podcast/638160/