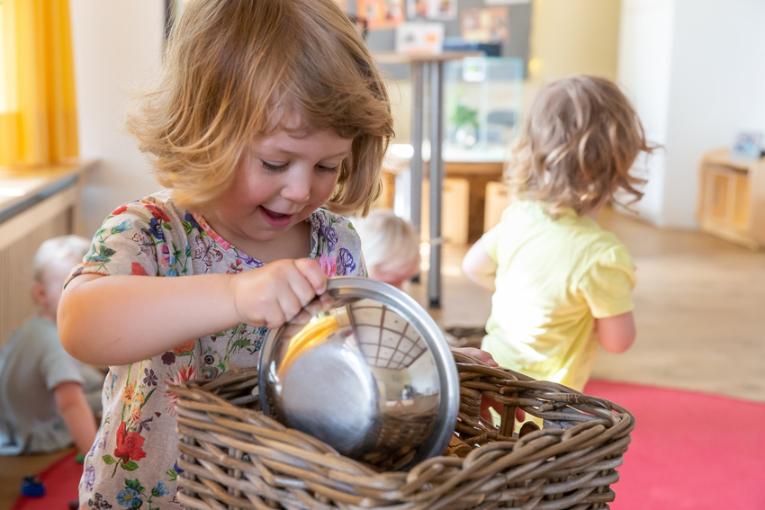 Knapp 1.900 Familien nahmen an der diesjährigen Lernwelten-Elternbefragung teil. Hier die wichtigsten Ergebnisse:
97,9% gaben an, dass ihr Kind gerne die Einrichtung besucht.
96,1 % geben ihr Kind mit einem guten Gefühl in die Einrichtung.
96,2% finden, dass die pädagogischen Fachkräfte auf die Bedürfnisse und Interessen ihres Kindes eingehen.
95,8% empfinden die Atmosphäre in der Einrichtung als freundlich und einladend.
Für 97,2% der Befragten entsprechen die Öffnungszeiten der Einrichtung ihrem Bedarf.
Das sagen die Eltern
Neben Optionen zum Anklicken hatten die Eltern Gelegenheit, freies Feedback zu formulieren. Dabei wurden besonders oft die Freundlichkeit und Offenheit der pädagogischen Fachkräfte, die kindgerechte Ausstattung und die hohe Qualität der pädagogischen Angebote erwähnt. Hier eine Auswahl der Antworten auf die Frage "Was hat Sie an dem Angebot besonders überzeugt?"
"Das Gesamtkonzept ist stimmig."
"Das Team ist wundervoll und immer freundlich und gut gelaunt."
"Super Öffnungszeiten, super ausgestattet, super Personal."
"The app ist fantastic - helps me to stay in touch with my child's activities."
"Besonders wissen wir zu schätzen, dass die Kinder wirklich immer an die frische Luft kommen."
"Ich fühle mich, als wäre ich zu Hause."
"Ich freue mich jeden Tag, meinen Sohn in der Kita zu wissen."
Jede Rückmeldung kommt an
Wir freuen uns, dass so viele Familien an der Elternbefragung teilgenommen haben. Dadurch erhalten wir wichtige Hinweise, in welchen Bereichen die Eltern zufrieden sind und wo es Ansätze zur Verbesserung gibt. Mit einem festgelegten Prozess sorgen wir dafür, dass jede Rückmeldung in der jeweiligen Kita ankommt. Nach der Auswertung verschickt das Umfrageteam die Ergebnisse an die Standortleitungen, die Fachberatung und die Einrichtungsleitungen. Die Fachberatung vor Ort bespricht mit den Leitungen die Ergebnisse, die Teams werten sie anschließend aus und entwickeln Verbesserungsmöglichkeiten, falls es kritische Rückmeldungen gab.